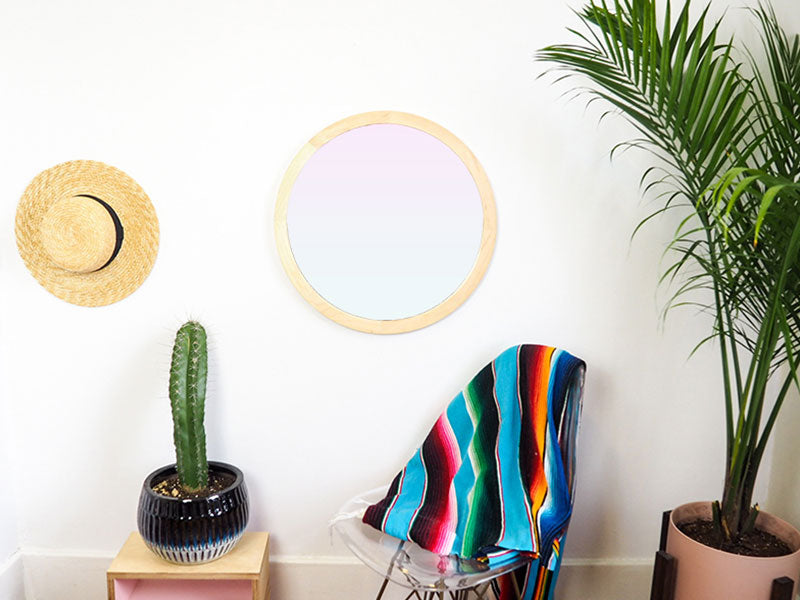 Al and I worked hard to find a groove. We balance many responsibilities separately and as a team. It took quite some time for the physical flow to appear, but we have always shared the same goals for our work.
Since we dedicated ourselves to home goods, specifically mirrors and frames, our goal has been to elevate normal household goods into quality items. We want to capture the past of Americana mainstreet, littered with proud store owners selling handmade items to buyer's excited about their purchase.
We do not want to live in hyperbole, but our aim is to recreate that beauty of buyer and seller relationships. We do believe there's magic in making an item to order, to the exact specifications desired by a customer, to ensure it fits their home just as they envisioned. We live in a throw away culture that trashes cheap stuff for new cheap stuff. We understand the economic difficulties of these modern times, as we experience them ourselves, but small efforts do make a difference. Buying something with love does induce people to keep it around or pass it down to their loved ones.
We aim to make that a reality every day at our shop, but we also want to make it affordable. Our prices reflect the time, effort, and logistics it takes to get these products to your door. It is a delicate dance, but one we believe we do fairly and allows us to support ourselves.
As of 2021, all of our mirrors are made with maple or ash wood. These woods are not used exclusively at our shop, and we are happy to use any wood you have in mind. The use of maple and ash comes from their availability, price, quality, and overall beauty.
Maple is the wood we use for all "natural" finished products. The light color of the wood and its smooth surface, makes natural maple wood pop perfectly in modern homes. Think Venice Beach, the cafe is bright, philodendrons hang from the ceiling, and natural finished wood adorns the table tops.
The grain is not heavily pronounced in maple so it allows our white and weathered finishes to be smooth and fit with many modern aesthetics. Maple gives more of a modern flow as opposed to the larger grain of Ash, which gives a more rustic feel.
Ash is used for our light brown, Vega brown, and black finishes. This wood is naturally darker than maple and has larger, more defined grains and grooves throughout. The look is more rustic, just a touch, but the accentuated grains give the unmistakable feel of nature to your room.
With these two woods being the basis of our work, we believe we start at a proper point to offer high quality, properly priced items throughout our store. The durable wood ensures they will work in bathrooms and living rooms alike.
All of our mirrors are finished with Odie's Natural Wood Butter. We love this stuff. It smells incredible, like a fancy beeswax, and the application is seamless. It protects our products from water damage and creates a shiny smooth surface.
Thanks for tuning in to understand why we do what we do. Message us with any questions or just to start up a conversation.
With Love,
Dot & Rose